Throwback to iCAN Scientific Retreat on 18.9.2023
On Monday 18.9.2023 the iCAN community gathered in the Conference Center Paasitorni, with additional participants online. During the day the 170 strong crowd had a wonderful opportunity to celebrate the advances and discuss current issues around four themes: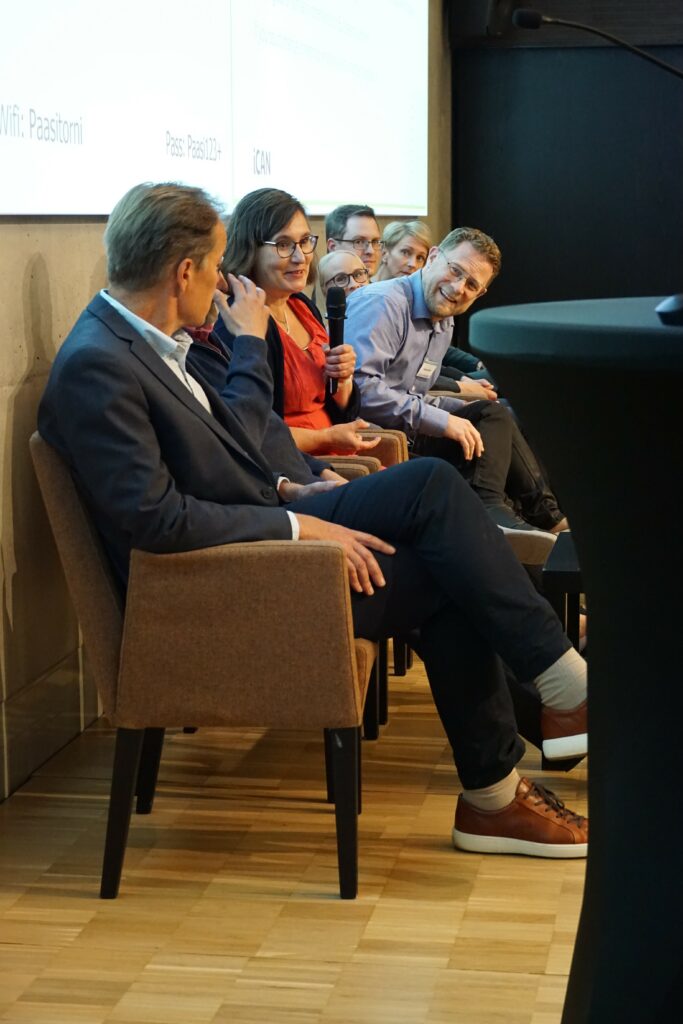 Building up precision cancer medicine ecosystem,
Basic science meets innovation,
Precision medicine enabled by cutting-edge technologies, and
From iCAN to the clinic.
In addition to talks by iCAN subproject PIs and researchers, exciting results from the collaborative Boehringer Ingelheim study was presented by Dr. Franzeska Haderk and Dr. Alexander Peltzer. Poster teasers and the 26 posters presented at the event ensured that also the younger researchers had a strong voice. Best poster prizes were awarded to Erdogan Erkan, Joseph Saad, and Elena Kremneva. Congratulations!
The panel discussion flowed from patient perspectives to pan-cancer analysis, from biobank collaboration and possibilities to return the data to the clinic to the strengths and future of iCAN.
Our warmest thanks to all the participants on site and online, all the presenters, and the organizing committee: Outi Monni, Hanna Seppänen, Vilja Pietiäinen, Markus Vähä-Koskela, Heidi Haikala, Eleni Kampanellou, and the iCAN office team – especially Helene Wahl and Satu Sankkila for the successful day!
A picture is more than 1000 words but a memory is priceless. We hope that this photo gallery brings back those priceless memories and gives a glimpse of the day to you who were not able to join us!
More pictures were taken at the event for the World Cancer Research Day action.
More Photos from the Event