Patients have a voice in our organization
That's why we have incorporated patient representatives at every level of our governance structure.
Minna Anttonen, Executive Director for the Association of Cancer Patients in Finland, represents the voice of cancer patients on the iCAN Steering Board. She is an advocate for patient engagement in research, as it plays a crucial role in ensuring better quality of life and care for patients, better treatments outcomes, societal equality, and patient rights. We are also proud to have Bettina Ryll, PhD, a household name of European patient advocacy at our Scientific and Impact Advisory Board.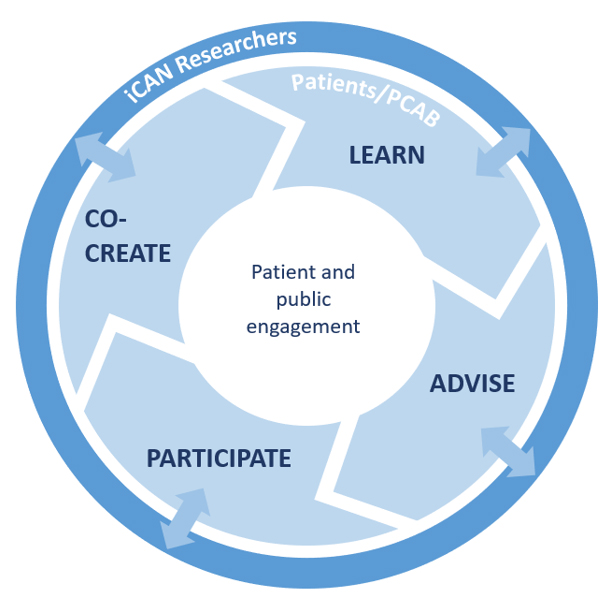 Patient and Citizen Advisory Board (PCAB)
Our Patient and Citizen Advisory Board (PCAB), also known as Potilas- ja kansalaisvaikuttamisen neuvottelukunta (POTKU) in Finnish, is an essential part of this commitment. The board provides a platform for patients and researchers to exchange perspectives and priorities, fostering open dialogue and two-way interaction.
Comprised of ten members based in different regions of Finland, the PCAB serves as a crucial link between the broadeer public, citizens, cancer patients, patient organization, and iCAN. By representing several cancer patient organizations, they bring a diversity of perspectives and experiences to our work.